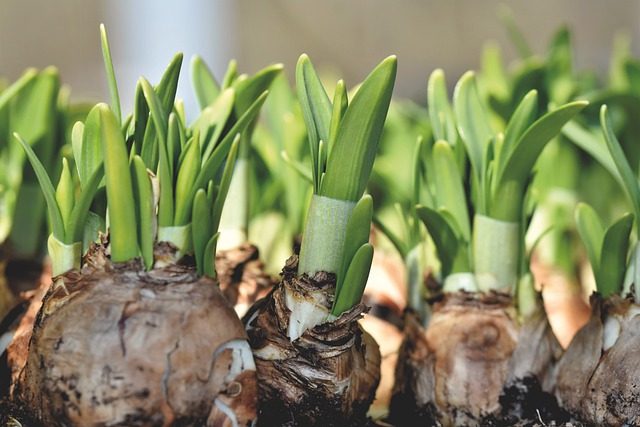 Fall is a little bit like a reverse spring. Everything is starting to wind down as winter approaches, and for a lot of gardeners, that's a sad time. It doesn't have to be, though; fall can be a time for laying the groundwork for spring plants and creating dazzling garden displays.
What to Plant
Fall planting can be tricky, largely because the plants that prefer to be planted in the fall can vary widely depending on where you live. However, if you live where it gets cold enough to frost or freeze, you can bet on many of these being excellent candidates:
Spring bulbs.

Tulip, daffodil, Crocus, Allium, hyacinth, lilies, and even Iris are awesome choices for planting in the fall. They don't generally need to be lifted, so they can be planted in those short days before the first frost hits. You'll reap the fruits of your labor when the ground starts to warm up again.

Perennials.

A huge range of perennials do great when planted in the fall. Bleeding hearts, Rudbeckia, Sedum, Coreopsis, garden Chrysanthemums, Asters, Hostas, and many others are not only great for end of year color, but will reliably return year after year to put on a dazzling show.

Shrubs.

Looking for some show-stopping fall color? There's no better time to choose and plant these kinds of shrubs than in the fall, when they're at their best. Look for shrubs that produce berries and sport lovely fall foliage like Nandina, Viburnum, Pyracantha, and beautyberry. These will provide your local neighborhood wildlife with a little extra forage, and give you some extra fancy natural holiday decorations.

Trees.

Most trees thrive when planted in the fall; it's their best season! Planting your young trees in the fall, well before your first frost, gives them time to establish their roots without risking drying out. Not only do you increase the odds that your trees will survive by choosing to plant them in the fall, you'll skip all the major maintenance required to nurse a fresh, new baby tree through a hot summer. It's really a win-win.